Our Products

  Ameridrives
Made in USA. Specializing in the design and manufacture of mechanical power transmission products since 1928.  Products include Amerigear couplings rated for high misalignment and high torque capacity, and heavy duty gear spindles. Universal joints are designed for demanding industrial applications. Manufactured and designed domestically, repairs have a quick turnaround time and custom design enhancements are easily adapted for your application. www.ameridrives.com

        ITT-Enidine
Manufacturer of industrial shock absorbers and vibration isolation mounts. Shock absorbers safely protect heavy machinery and equipment during the transfer of materials and movement of products. The Jarret series of visco-elastic springs and bumpers are used predominately in steel and aluminum mills for protection of heavy equipment and rolling mill chock roll separation.  HD Shock Absorbers – Jarret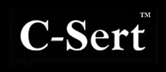 C-Sert
Fast and permanent repairs of damaged threads for heavy industrial equipment. It is self-tapping and self-aligning, allowing for easy and quick repairs in the field. C-Sert.com

          Hitachi America, Ltd.
Hitachi America, Ltd. is one of the leading suppliers of AC variable frequency drives (industrial inverters). Hitachi industrial AC variable frequency drives are equipped with several advanced features, and deliver unprecedented performance, reliability, and flexibility. hitachi-america.us

      MicroPoly – PhyMet, Inc.
Solid lubricant for bearings and chains.  Avoids regular lubrication procedures or lubrication systems and is often not susceptible to wash out.  Products for cranes include no need to grease bearings, and crane wheel flange lubricators. www.micropoly.com

Lincoln Machine Company
Mill Duty Air and Hydraulic Cylinders.  Designed in conjunction with steel mills to provide maximum life with minimum maintenance.  Utilizes split shims and "V" packing to triple seal life and reduce leaks.
 Orthman Conveying Systems
Orthman Conveying Systems designs, engineers and constructs conveyors and other bulk handling equipment built to handle the toughest assignments in a variety of industries including food, metals, power, manufacturing, and agriculture. Orthman offers a broad selection of screw conveyors and components, along with bucket elevators and belt conveyors. www.orthmanconveying.com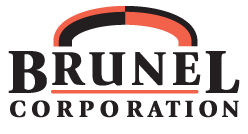 Brunel Corporation
A complete line of modular torque limiters offering a complete disengagement on torque overload. Totally enclosed and allows for a safe release. Simple to reset. www.brunelcorp.com

Kobo USA
German manufactured engineered class chain for over 125 years. Designed for heavy industry applications. www.kobousa.com